Willis shareholders will own 50.1% and the combined company will be named Willis Towers Watson.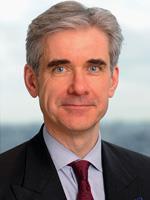 On Tuesday 30 June, broker Willis Group and professional services company Towers Watson announced that they had agreed to combine in an "all-stock merger of equals and the transaction has been unanimously approved by both boards".
The combined company, of which Willis shareholders will own 50.1%, will be named Willis Towers Watson.
Willis Group chief executive Dominic Casserley said: "These are two companies with world-class brands and shared values. The rationale for the merger is powerful – at one stroke, the combination fast-tracks each company's growth strategy and offers a truly compelling value proposition to our clients.
"Together we will help our clients achieve superior performance through effective risk, people and financial management. We will advise over 80% of the world's top-1000 companies, as well as having a significant presence with mid-market and smaller employers around the world."
The combined company will have approximately 39,000 employees in over 120 countries, and projected revenues of $8.2bn and adjusted/underlying EBITDA of over $1.7bn for the 12 months ended 31 December 2014.
Towers Watson chairman and chief executive officer John Haley added: "This is a tremendous combination of two highly compatible companies with complementary strategic priorities, product and service offerings, and geographies that we expect to deliver significant value for both sets of shareholders.
"We see numerous opportunities to enhance our growth profile by offering integrated solutions that leverage Willis' global distribution network and superb risk advisory and re/insurance broking capabilities to deliver a more robust set of analytics and product solutions across a broader client base, including accelerating penetration of our Exchange Solutions platform into the fast growing middle-market."
This is Willis' second big deal this year. The broker bought Miller Insurance Services in January.