Going to court may appear as the best way to protect an infringement of intellectual property rights, but with the high costs of litigation, it is worth exploring alternatives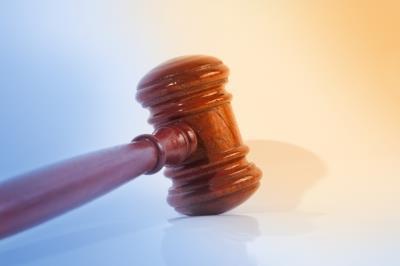 To sue or not to sue, that is the $3bn question. Or at least it was in the case of Ineos, the UK chemicals group chaired and managed by Jim Ratcliffe that in March this year started legal action against China's state-controlled petrochemicals giant Sinopec over an alleged breach of intellectual property (IP).
The Ineos board must have agonised over the decision because Sinopec would surely be the last company it would want to fight in its country's courts. First, as a government-owned company it is extremely powerful. Second, Ineos already has a relationship with Sinopec in the form of a 2007 licensing agreement. Third, foreign companies have a losing record in respect of IP disputes litigated in China's courts.
However, Ineos's predicament encapsulates the problems many companies face when deciding whether to pursue IP claims, especially considering the high costs of litigation. The soap opera of the smartphone wars involving all the major mobile manufacturers may give the impression that the best way to protect profitable technology is to litigate.
Cost benefit
However, Michael Grommett, patent solicitor at Howes Percival, says that this is not necessarily so. He cites, among other factors, the potentially crippling costs of taking a case to court. He explains that the decision should reduce to a cost-benefit exercise: "In the UK, all the tax relief in profits derived from a patent [currently 10%] may be lost in a defence of your IP."
The cost of a defence varies widely depending on the jurisdiction, but it can easily take £100,000 (€120,900) to mount a challenge in the UK. (In Great Britain and one or two other countries such as Germany, smaller companies have an alternative in the form of the small claims track in the Intellectual Property Enterprise Court, where disputes involving up to £10,000 are heard.)
In these circumstances, a company should take court action only when it has a strong case – that is, a technology that gives it a legitimate monopoly.
"If a company loses, it would have to pay the defendant's costs," points out Grommett. So rather than being obstinate, it might be preferable to be circumspect and accept a deal that offers something to the other party. However, if a company has a strong case, it would normally at least break even financially on the litigation costs in Britain because it would be awarded damages and costs.
Perhaps more importantly, other less quantifiable benefits would also accrue in time because a rival would be prevented from trading in the market in question and the victor's market share should increase as a result.
Inevitably, costs mount in foreign jurisdictions because of the expense of hiring foreign lawyers, arranging translations and the time-consuming distances involved. The board may therefore decide these are prohibitive, especially if the likelihood of a victory is less certain. As Nigel Jones, IP partner at Linklaters, explains, the attitude of the courts towards IP varies greatly from country to country. "In any jurisdiction, it's uncertain what the outcome is going to be," he says. In the US, for instance, patent disputes are often heard before juries with little scientific knowledge and who put their faith in a decision by the US Patent Office.
China has been a notorious copycat market and patent lawyers point out that Ineos is only one of several big western companies embroiled in similar disputes. At the outset, the costs for the UK company have been doubled because it has lodged claims in the Beijing High Court and is simultaneously pursuing arbitration in the neutral location of Sweden under the terms of the original arrangement with Sinopec.
Licensing
Licensing can be an alternative to litigation. Although, this would not be the preferred option when confronted with a major competitor, companies may be prepared to make a deal if the rival in question intends to use the technology in a different sector or in a country where the IP owner has no commercial interests.
That is the option Microsoft has adopted in the smartphone wars by licensing out its vast portfolio of Android software rather than going head-to-head as Apple has done, reflecting the aggressive views of the late Steve Jobs. He once said: "I will spend every cent of Apple's $40bn in the bank to right this wrong [namely the alleged stealing of iPhone patents]. I'm going to destroy Android because it's a stolen product. I'm willing to go thermonuclear war on this".
Many considerations affect licensing decisions. They range from what is judged to be the true, assessed value of the patent to its owner to the particular view that the local competition authorities might take on the issue, with many other aspects in between. There are also implications for public relations.
Threatening court action can be a good strategy, according to Jones: "One way is to threaten to sue and then settle for a licensing deal." However, the type of deal a company signs will depend on the nature of the technology. If it is unusually popular, for instance, a firm may sign a number of deals for relatively low fees.
Ineos had opted for a licensing deal. In 2007, the UK group licensed Sinopec to manufacture a chemical called acrylonitrile that is used in the production of useful plastics. However, it now argues the Chinese company is unlawfully producing the product and breaching trade secrets. Sinopec denies the claims. Clearly, licensing can have its dangers too.
No alternative
Sometimes, however, the only option is to go to court – or at least threaten to do so, particularly when the technology is vital to the business.
"In these circumstances, a company almost always must do something to enforce its patent," says Grommett. "It doesn't always have to go to trial, but it needs to take steps [in that direction], so that it acquires a reputation for aggressive enforcement. After four or five of these actions, the company may just need to write a letter."
Ineos believes it has been put in this position because it assesses acrylonitrile as being worth about $500m (€360m) a year to the group and puts a total price on it of some $3bn.
"The fundamental value of Ineos depends on its technology", Ratcliffe told the Financial Times.
But can the British group win in China? This is surely a test case. As Linklaters' Jones, an authority on the subject, says: "China's [IP] laws and procedures are evolving from a low base."
However, as he and others point out, attitudes towards IP integrity are changing rapidly for the better as the country comes closer to embracing western standards of protection. Chinese authorities see this in the long term as being in their interests.
In this arena, however, only companies with deep pockets can afford to play.