AXA Germany head Thomas Buberl to replace long-standing chief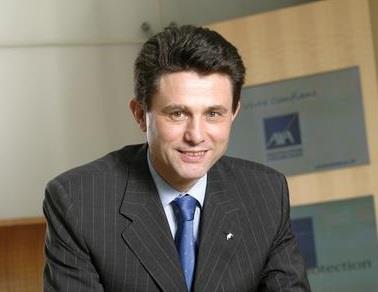 AXA group chairman and chief executive Henri de Castries will retire on 1 September after almost 17 years at the helm of the French insurance group.
The insurer has decided to split the roles of chairman and chief executive. Thomas Buberl, chief executive of AXA Germany, AXA Life & Savings and the group's global health business, will take over as chief executive.
In preparation for this, Buberl has been appointed deputy chief executive from today.
The non-executive chairman role will be assumed by previous deputy chief executive Denis Duverne.
De Castries, Buberl and Duverne will work together on AXA's new strategic plan, which the company expects to release on 21 June this year.
De Castries said: "It has been a privilege to succeed [previous chief executive] Claude Bébéar and lead AXA over all these years, and I want to express my gratitude to the 166,000 women and men who are the face of AXA for our 103 million clients across the world - their professionalism and engagement have been a driving force and a fantastic motivation for me."
He added: "In the wake of our success in achieving our Ambition AXA plan, and before we enter into a new strategic cycle, I considered, with the support of the board, that it was the best moment to begin the transition to a new management team who I know will very successfully lead AXA through the next stages of its development.
"While I will leave the group with great emotion, I am very happy and confident to see Thomas take over the executive management of AXA. He has the experience, leadership skills and values to seize the opportunities offered by a rapidly changing world, and to make AXA a company that is always closer to its clients - which will be the key of our long term growth."