The insurer's head of space underwriting speaks to StrategicRISK about starting a space division from scratch in a difficult marketplace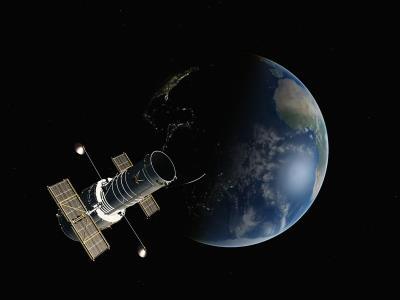 The space insurance market took a turn for the worst in the past 12 months following a couple of major losses, leaving a much more volatile outlook for insurers and buyers.
However, this has not deterred Beazley from its mission to build a profitable space division following the successful launch of its aviation business in 2012. At the heart of the firm's voyage into the space market is the head of space underwriting, Denis Bensoussan.
He joined the firm in January to lead a new space division, having spent 15 years in the aerospace industry working with the UN, the European Commission, the European Space Agency, Marsh and Hiscox.
After settling into his new role, Bensoussan spoke to StrategicRISK about the space insurance market and his vision for Beazley's space division.
Many people are not familiar with the type of risks associated with satellites in space, what are the common risks and challenges faced by satellite owners?
The main risks to satellites are of a technical nature and usually linked to onboard anomalies or performance degradations. This is because satellites operate in a harsh and demanding environment in which they need to function, on average, for about 15 years with no means of repair or recovery. As such, satellites are built to be robust and to survive this type of environment without extra help. But despite the longevity requirement, which is factored in when they are built, satellites use cutting-edge technology and they remain susceptible to technical failure, which is what we are covering in the space insurance market.
Then, beyond those risks, various known risks such as space debris or space weather are difficult to quantify − essentially for the rarity and the low probability of occurrences − but also emerging threats coming from cyber interference, political and terrorism risks. For example, cyber attacks have been reported by several operators and the ground structures needed to control satellites are susceptible to terrorist or criminal physical attacks. In addition, the hardware and staff manning these structures can be the weak link in the chain.
You have more than 15 years' experience in the aerospace industry, what is your assessment of the current state of the space insurance market?
The space market is very competitive and in a transitional phase at the moment. It has been softening for years on the back of profitable results but, last year, the market experienced two major losses. Some capacity has left the market and some new capacity came in, resulting in a more volatile outlook. However, we believe profitable opportunities remain if you can understand the dynamics of the market and use a selective and disciplined risk underwriting approach and this is the philosophy we will apply to the growth of our space book of business.
This year, the market appears to show contrasting trends whereby good risks remain very competitive and attract reduced prices, and more challenging risks with degraded reliability and bad claims experience in the recent past will see rates hardening. One part of the market may attract decreasing rates and another part will have rising prices. Having a long-term strategy spanning the entire market cycle is for us the most reasonable and sensible approach to enter and remain profitable in this market.
Now that you have had time to settle in and implement a business strategy, how would you describe your vision for the business, coming from a standing-start?
Our immediate focus is to lay strong and robust foundations in order to provide reasonable growth prospects in the coming years.
The space market is a short-tail and reactive market, which is the main difference with other types of insurance markets. Being able to react quickly is an essential requirement, because the volume of risks placed on a given year is limited. If you cannot act fast, you may miss opportunities to improve your results and influence the market.
The decision to enter the space market is a long-term decision and the fact that Beazley is a well-established insurer is a mark of confidence and we have already seen the benefits of that as clients and brokers have responded well to the new proposition. We believe there are opportunities in the market for an underwriting strategy based on cautious and progressive growth driven by a selective risk approach and a strong commercial focus.