Ferma president Jorge Luzzi reveals what delegates can expect at this week's forum, which will tackle issues such as diversity in the boardroom and attracting and retaining new talent in risk management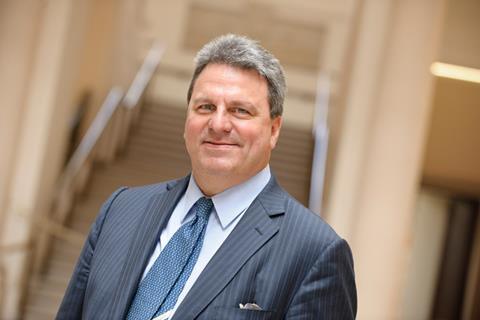 Q: Why Maastricht for this year's conference?
A: Maastricht is really a symbol of Europe, so it is a very appropriate place to hold the Ferma Forum. Because of the Treaty of Maastricht, it is regarded as the birthplace of the European Union. It also shows the benefits of the Benelux countries working together, and is located near France and Germany, too. Finally, Maastricht is also a beautiful and historic city.
Q: What can delegates expect from this year' s Forum?
A: Every forum is a bit different. This year, for example, we've separated the insurance-related panel discussions so that the risk managers state their views first, which will inform the discussions that the brokers and insurers have the following day. The five senior insurance executives will discuss the issues in a presidential-style debate, another innovation. In the exhibition area, the Ferma Marketplace, we have introduced FermAgora where there will be short presentations on new ideas and projects. And social media, which we started in Stockholm in 2011, will be more in evidence so that participants, and non-participants, too, can be involved in the discussion.
Q: Nurturing young professionals appears to be one focus of the Forum
A: If you come to the young professionals' breakfast you will see that the risk management profession is certainly attracting talent. The question is more one of building career paths, and this is going to be the topic for discussion at the breakfast. Risk management is a new profession and we don't yet have an internationally recognised standard of professional competence. This is why Ferma wants to create a European certificate of risk management skill and competence. It should, I think, help to create clearer career structures, which would not just attract bright young people into the profession but also retain them.
Q: Similarly the lunch agenda for Ladies in Risk Management sounds really interesting. What are the key issues for women in the boardroom and how big a problem is diversity?
A: Women are fairly well represented in senior positions in risk management, although few are at a board or top management level, and we would like to see more. I'm pleased to say that of the 12 Ferma board members, four are women, as is, of course, our executive manager, Florence Bindelle.
When it comes to the boardroom, we believe that having directors from a diversity of backgrounds, cultures and professional disciplines reduces the risk of 'group think', which the financial crisis of 2008 showed is a real, strategic risk to business. Large, quoted companies are moving in the right direction, but possibly not quickly enough.
Q: We've noticed that cyber and IT, climate change and compliance are some of the session themes held at this year's Forum – what are the key challenges in these three risk areas?
A: You can probably put cyber, IT, possibly social media, and climate change together as risks that are evolving more quickly than organisations can devise structures to deal with them. This means our approach has to be dynamic and enterprise-based. For example, managing cyber risks should involve more than just the chief information officer; social media exposure is not purely a PR concern. The risk manager needs to be a stakeholder in these discussions because he or she has the professional skills to manage the process and support the other functions in taking a risk-based approach.
Compliance is certainly a major area of risk, but it has to be much more process oriented. Part of mitigating the risk is being able to show that the business has policies and procedures to ensure compliance, even if it occasionally fails.
It needs a co-ordinated approach between the company's legal and compliance officers and the risk and assurance functions.