News reports have confirmed several deaths so far in the London tower block fire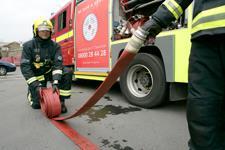 Norwegian insurer Protector Forsikring has confirmed it is the insurer of the 24-storey block of flats in West London, which has been engulfed in a major fire since last night, with 12 people so far confirmed as dead
In a statement to Reuters the company said: "As the insurance provider for Royal Borough of Kensington and Chelsea, Protector Forsikring ASA is involved in the tragic fire in Grenfell Tower.
"Our thoughts go to the people who lived in the building and their families. Protector will work closely with the local authorities and the rescue teams," it said.
The cost of the fire will mainly be picked up by Protector's reinsurance program, and the impact on earnings is expected to be negligible, the company added.
Zurich Municipal was the previous insurance provider for the Royal Borough of Kensington and Chelsea, providing property and liability cover.
The renewal of the five-year insurance contract came up for tender last year.
Protector subsequently became the property and liability insurer for the Kensington borough from April this year.
JLT Global via Lloyd's and schemes arrangements is named in the council documents as the broker that arranged the renewal.
Under the contract with Zurich Kensington council paid £680,000 for the 2016-2017 policy.
The total premium arranged with Protector was £2.2m, to be paid annually at £434,857.