M&A deals are often driven by finance, but the impact of culture is just as important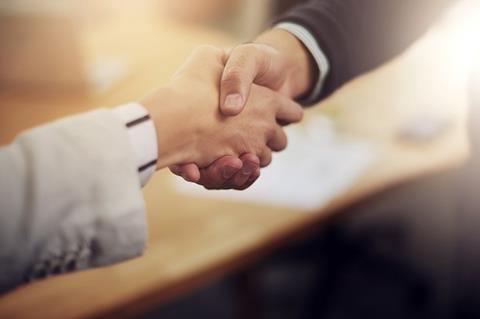 Making a marriage work is never straightforward.
But when you're attempting to join two hugely complicated organisations together, the stakes are even higher – as is clear from the clash of national cultures and inability to understand each other's languages that seems to be troubling the Air France-KLM group of airlines.
According to a recently leaked internal company report prepared by unions, French staff in the Franco-Dutch company regard colleagues from the Netherlands as greedy, while the Dutch regard the French as aloof. And there are fears for the company's future as a result.
"The impact of culture is still undercooked from the perspective of an acquirer doing their due diligence," says Phil Merrell, director of change consulting, EMEA and global change management lead at Willis Towers Watson.
"But there is an emerging realisation of its role as a deal-maker – or potentially a deal-breaker."
The risk of a culture clash is further heightened because the motivation behind most M&As is to acquire something new, different – something the acquiring firm doesn't currently have.
"So a larger, more hierarchical business might acquire a firm with a more entrepreneurial culture, because they want to use that to grow their business," says Merrell. "However, this can lead to a clash – simply because they have different ways of doing things."
Steve Allan, EMEA practice leader for M&A consulting at Willis Towers Watson, says: "A classic example is when firms try to buy innovation. They are often in effect buying a firm that takes more risks. And this might be difficult for a larger company to absorb if their dominant culture is more about efficiency and stability."
But while there are certainly cultural risks to any merger, they are manageable, according to Colin Barker, Bayer's group risk manager (UK & Ireland) and deputy company secretary.
Clear vision
Bayer has recently begun the task of getting EU approval for its $66bn takeover of US seed and chemical firm Monsanto, which would be the largest acquisition in German corporate history.
"When management try to simply mash together two very different cultures, it does not work," he says. "Simply because, where culture is concerned, compromise does not work. Your organisation's culture is the very life of your organisation and a key part of the brand of your organisation."
According to Barker, success depends on a clear understanding of what type of organisation you want to be post-merger. If you clearly know which beliefs, values and behaviours you want that organisation to have; and if you clearly know the image that you want to present throughout the organisation, post-merger, then you will have a clear sense of direction and of purpose from the outset – and you are more likely to quickly form a clear cultural identity around the post-merger organisation.
"If you don't have that clear vision and purpose, and the drive to see it through, pre-merger, then management are unlikely to achieve the desired 'standardised' organisation culture throughout a post-merger organisation," he says.
Barker believes that it's particularly important for management to have a clear vision of the post-merger culture, to appoint only those who share that vision to the board of the post-merger organisation, and to put in place an active communications plan – supported by the appropriately constructed staff policies and ways of working – before the merger is fully completed.
"Too often, the board of a post-merged entity is a hotchpotch of x number of directors from x company and y number of directors from y company, appointed to the new board due to the interests of the institutional shareholders or as a necessary political expedient of getting the deal done," he says.
"The Germans have a saying: the fish rots from the head. If the board is not fit for purpose from the outset, that rot will quickly spread throughout the organisation, poisoning the culture within it."
And the risk manager has a key role in making sure that rot doesn't set in, if the board will listen. "He or she ought to be close to the business and really understand how it ticks," says Barker. "They should also be well aware of the risks that currently are posed by the behaviour of persons within the organisation.
"If management are wise, they will listen carefully to what the risk manager, and many others, tell them about behavioural risks in their organisation and will put in place actions – not the least of which is leading by example themselves – to change the culture for the better on an ongoing basis, even before talks of a merger arise."
Once a merger is on the agenda, then, along with all of the technical due diligence work that is carried out, a cultural due diligence should be performed on each of the organisations to be merged.
As part of this, clever companies identify what they will compromise on and what they won't. "Because that's all part of the deal," says Merrell.
"There needs to be a process of mutual discovery. Not just in terms of finding out about the culture of the company they are acquiring, but that culture in the context of their pre-existing operations. That is the mature approach."
Allan agrees: "Deals are often driven by numbers. They are driven by finance. And that's not enough," he says. "What is really important is honesty. Not only about your culture but what you want to achieve through the M&A. You need to have real transparency – it doesn't have to be public – but it needs to happen.
"You don't want to kill the goose that lays the golden egg. There are obviously things you want in terms of culture from a business that you are acquiring. But you have to understand what you can tolerate and what you can't.
"If a culture difference is acknowledged – and actually becomes part of the M&A process – that can be a strength."
As with any relationship, a successful M&A is about finding out where you are aligned and where the clashes might be.
Mutual affection will only get you so far. You have to know what will bind you together when the first flush of romance has faded away.