Search engine accused of giving preferential treatment to its own comparison shopping service at the expense of those of rivals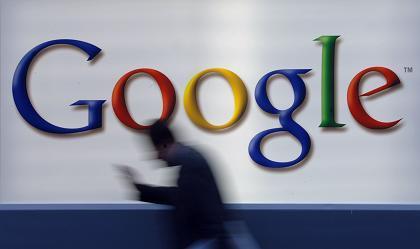 Today, the European Commission sent a statement of objections to Google, alleging the company is abusing its dominant position by systematically favouring its own comparison shopping product in its general search results pages in the European Economic Area (EEA). Such conduct infringes EU antitrust rules because it stifles innovation and harms competitors and consumers as users do not necessarily see the most relevant results in response to queries.
Google has a dominant position in providing general online search services in the EEA, with market shares above 90% in most EEA countries.
The Commission has also opened a separate antitrust investigation into Google's conduct with regard to the mobile operating system Android. This will focus on whether Google has entered into anti-competitive agreements or abused a possible dominant position in the field of operating systems, applications and services for smart mobile devices.
EU competition commissioner Margrethe Vestager said: "I am concerned that Google has given an unfair advantage to its own comparison shopping service, in breach of EU antitrust rules. Google now has the opportunity to convince the Commission to the contrary. However, if the investigation confirmed our concerns, Google would have to face the legal consequences and change the way it does business in Europe."
"I have also launched a formal antitrust investigation of Google's conduct concerning mobile operating systems, apps and services. Smartphones, tablets and similar devices play an increasing role in many people's daily lives and I want to make sure the markets in this area can flourish without anticompetitive constraints imposed by any company."
Commenting on the case, Catriona Munro, partner, EU, Competition & Regulatory, with MaclayMurray & Spens LLP, said:
"Growing businesses should take note that success in one market may attract scrutiny of their conduct in related areas.
"Google may have an enviable market position in the European general internet search market, but all successful firms with ambitions to leverage their market shares to achieve growth in new areas should view recent developments in the European Commission's case against Google as a wake-up call.
"Competition law places special responsibility on companies that are dominant in a market not to damage competition. The Google case may extend that responsibility, increasing antitrust risk for expanding firms in all sectors.
"Until recently, many competition lawyers would advise clients that cases involving novel theories of abuse of dominance, could, more likely than not, be resolved without the authorities making a formal finding of breach of competition law. That approach is now seen to be highly risky, raising the stakes for dominant businesses."
Comparison shopping
On comparison shopping, the preliminary conclusion of the Commission's investigation, which was opened in November 2010, is that Google gives systematic favourable treatment to its comparison shopping product (currently called 'Google Shopping') in its general search results pages, for example, by showing Google Shopping more prominently on the screen. It may therefore artificially divert traffic from rival comparison shopping services and hinder their ability to compete on the market. This means that users do not necessarily see the most relevant results in response to queries, which is to the detriment of consumers and stifles innovation. The Commission's preliminary view is that to remedy such conduct, Google should treat its comparison shopping service and those of rivals in the same way. Google now has 10 weeks to respond to the allegations and to then seek a formal hearing. The Commission stated that overall, previous commitment proposals from Google were insufficient to address its competition concerns.
Android
Since 2005, Google has led development of the Android mobile operating system. Android is an open-source system, meaning that it can be freely used and developed by anyone. The majority of smartphone and tablet manufacturers use the Android operating system in combination with a range of Google's proprietary applications and services. These manufacturers enter into agreements with Google to obtain the right to install Google's applications on their Android devices. The investigation will focus on whether Google has breached EU antitrust rules by hindering the development and market access of rival mobile operating systems, applications and services to the detriment of consumers and developers of innovative services and products.