Deal is expected to be closed at year-end 2015 as Gras Savoye board welcomes offer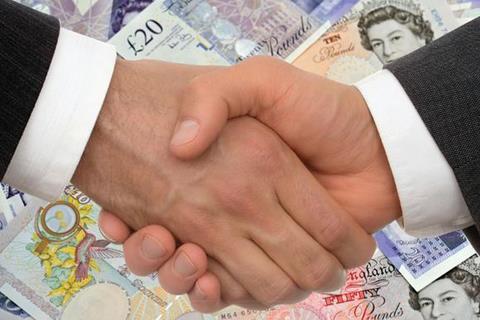 Willis has made a firm offer to acquire the remaining 70% it does not alreadly own of leading French broker Gras Savoye and to accelerate closing.
The global broker says the purchase price of the 70% stake, including the repayment of outstanding third-party debt (estimated at €40m), is approximately €550m.
The Gras Savoye board of directors has received the offer positively. The transaction is expected to close on or around 31 December, subject to customary regulatory consents and approvals and acceptance of the firm offer by Gras Savoye's shareholders, which can occur only after consultation with Gras Savoye's workers' councils.
We have worked together for 40 years and this offer is the logical next step in that relationship"

Patrick Lucas, Gras Savoye chairman
Atfer completion of the transaction, Gras Savoye would become part of the Willis Group, maintaining its name and brand in key markets, including France. Paris would become one of Willis' global centres of excellence.
Willis chief executive Dominic Casserley said: "This deal would unite two complementary global networks, the analytical expertise of both organisations and two values-based operating models in order to bring more to our clients."
Gras Savoye chairman Patrick Lucas said: "The board of Gras Savoye is delighted to receive the offer from Willis Group. We have worked together for 40 years and this offer is the logical next step in that relationship. Together we would be stronger and could present a truly impressive worldwide offering to clients, as well as professional development opportunities to our colleagues at Gras Savoye and at Willis. Gras Savoye would be elevated to the position of being one of the leading risk advisory and broking firms in the world."
Transaction terms
The firm offer accelerates the expected closing of the transaction and the transfer of shares to on or around 31 December, instead of June 2016. Willis has initiated this acceleration to consolidate Gras Savoye's full-year results for 2016.
In addition to this firm offer, however, Willis has also issued notice preserving its right under an existing shareholder agreement to acquire the remaining shares in Gras Savoye in June 2016, should the firm offer be rejected. In that event, the purchase price would be determined by a formula under that agreement.
Gras Savoye has been an associate company of Willis since 1997, when the latter acquired a 33% ownership interest, which it gradually increased to 49%. In November 2009, the capital of Gras Savoye was reorganised and private equity fund manager Astorg Partners became a shareholder. Willis, the family shareholders of Gras Savoye and Astorg Partners each held 31.8% stakes in the holding company. The remaining 4.5% stake was held by a group of Gras Savoye managers and employees. As part of this reorganisation and a subsequent agreement, Willis obtained the option to purchase by 2016 the remaining shares it does not own. Since the reorganisation in 2009, the shareholders have jointly supported the management in its efforts to improve company performance.
The two firms combined would have a presence in 131 countries, of which 84 would be wholly owned operations. According to Willis, the acquisition of Gras Savoye would bring:
a strong footprint in France, where Gras Savoye is the largest broker and enjoys a leading position in the mid-market sector, which holds further growth opportunities;
the expertise and reach to serve multinationals, including in France, which is home to 31 of the Fortune Global 500 − a number that ranks it fourth globally and first in Europe;
access to high-growth economies and insurance markets, including Central and Eastern Europe, the Middle East, and a comprehensive network of 42 offices in 31 African countries; and
strong property and casualty product capabilities and employee benefit products.
Financial background
For the year ended 31 December 2014, under US Generally Accepted Accounting Principles, Gras Savoye's net revenue was approximately €370m and its earnings before interest, taxes, depreciation and amortisation were about €65m.
Given the complementary nature of the two businesses, Willis anticipates that the primary source of value creation would be revenue synergies associated with joint incremental growth.
The proposed acquisition of Gras Savoye is expected to be $0.06 (€0.06) to $0.08 (€0.07) dilutive on reported earnings per share in 2016, mildly dilutive in 2017 and accretive in 2018. However, excluding the non-cash impact of amortisation expense associated with the transaction, Willis expects the transaction to be accretive in the range of $0.13 (€0.12) to $0.17 (€0.16) per share in 2016.
Willis International chief executive Tim Wright said: "Together, Willis and Gras Savoye would deliver more connected, specialised capabilities to our clients. As the world's fifth largest insurance market, France is not only a major market in its own right, but also the home of many world-class multinationals. The combination of Willis and Gras Savoye would enable us to bring to these companies the full range of our global expertise in France and around the world."
Gras Savoye chief executive François Varagne added: "This combination would plug Gras Savoye directly into Willis's world-class specialist industry knowledge, diversifying our offering to both clients and carriers. Colleagues across Gras Savoye would be inspired to find themselves part of a major multinational operation where they would have many opportunities to develop their talents."