ACE makes two key promotions in property and casualty as it plans to build financial lines capabilities across the continent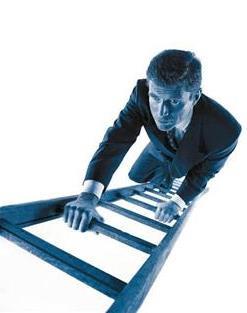 ACE Group has made management promotions within two of its divisions in continental Europe, as it plans for the future of its property and casualty insurance business.
David Snanoudj, currently property manager at ACE in France, has been appointed regional manager, property, for continental Europe.
He will have responsibility for the insurer's property portfolio across the region. He will oversee all aspects of underwriting and will drive the development of the portfolio.
Snanoudj will remain based in Paris. He will report to Jeff Moghrabi, chief operating officer, continental Europe, and to Jarrod Hill, executive vice-president and head of international property for ACE Overseas General.
He replaces John Neeson, who has retired from the role.
Snanoudj has spent his 13-year career in the insurance industry, both in broking and underwriting. He has been with ACE in France for four years, where he has managed the financial performance and growth of the property portfolio.
He previously spent several years in technical and management roles with broker Marsh.
Regional manager hire
In addition, Grant Cairns has been promoted to the role of regional manager, financial lines for ACE in continental Europe.
Cairns will have responsibility for the insurer's financial lines business across the region, lead strategy and drive profit expansion. He was vice-president and assistant product manager, financial lines, for ACE's international operations.
He will continue to be based in London and will report to Moghrabi and to Timothy O'Donnell, executive vice-president, financial lines, ACE Overseas General. He replaces Nadia Cote, who has been promoted to country president in France.
Cairns has 16 years of insurance experience, specialising in financial lines for 13. He joined ACE 10 years ago from Willis and has held senior positions in Australia and New Zealand, more recently assisting with financial lines product management internationally, outside North America.
Core markets
Commenting on both appointments, Moghrabi said: "David brings to the role extensive experience in broking and portfolio management across our core customer segments. These will be great strengths as we continue to chart challenging market conditions.
"Grant's detailed underwriting knowledge will be invaluable as we continue building our financial lines capabilities across continental Europe, not least in professional indemnity and private company D&O.
"I would also like to thank John Neeson for the excellent job he has done of overseeing our regional property portfolio over the past four years. We all wish him well in his retirement."