Project highlights the importance of collaboration between the world's risk-management organisations, says head of Asian association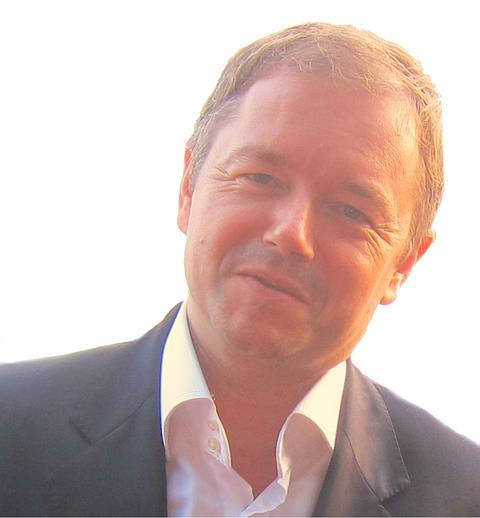 When the UK-based Association of Insurance and Risk Managers in Industry and Commerce (Airmic) launched its long-awaited global compliance database in June, its technical director Paul Hopkin told StrategicRISK that he was open to discussing the project with other regional risk-management organisations, raising hopes that the initiative would come to Asia.
Now, with the news that the Federation of European Risk Management Associations (FERMA) has begun official consultations to expand the Insight Risk Manager product offering for its member associations, it seems APAC could be next.
Indeed, the chairman of the Pan-Asia Risk and Insurance Management Association (PARIMA) Frank Baron (pictured) has told SR that PARIMA is keen to support this initiative.
"It is seen as a potential help for risk managers in the region to monitor the various Asia-Pacific national insurance regulatory environments," he said.
"In addition we witness growing cross-border investments from Asian companies in the rest of the world, hence the need for such information is even more critical."
Baron said that PARIMA would make preliminary contacts with both AIRMIC and FERMA to discuss the next steps.
"In addition to the ongoing professional certification project, this project highlights the prime importance of collaboration between the leading regional and local risk management associations," he added.
Proving popular
Insight Risk Manager, developed by Airmic and insurance information service provider Axco, aims to provide guidance on the rules covering admitted and non-admitted insurances by jurisdiction. It has proved popular with insurance-buying members of Airmic since its release.
More than 100 members have registered to use Insight Risk Manager and the number continues to rise, according to Airmic.
The instant success of the tool has given FERMA impetus to begin consultations with Axco about delivering it to each of its member associations.
FERMA president Julia Graham said the association hoped to offer it to all member associations in due course.
"We welcome any solution for risk and insurance managers that improves access to and the navigation of compliance-related information," she said.
The launch version of Insight Risk Manager covers regulations in 30 countries, representing 93% of the world's property and casualty insurance premiums. Further countries will be added in phases.
Hopkin said that the database's development costs were borne entirely by insurance information specialists Axco and, as such, the developer now "wished to seek a wider market".
Hopkin told SR that the creation of a single database for insurance buyers was a great achievement that "we'd be delighted to see become international".
"We have deliberately not excluded anybody from involvement in terms of answering questions that have been put to us," he said.
Although insurers and brokers have maintained their own databases for many years, these have tended to focus upon their own compliance requirements rather than those of the policyholder, Hopkin said.
"The target audience of this database is insurance buyers," he said.
"Insurance companies and carriers have their own approach to compliance that is driven by their own business model and also by where they have licences.
"The buyer needs much more accessible and objective information and that is what this database is all about.
"It is not skewed in anyway by paying regard to the particular licences that a company has."
Hopkin said the database was easy to access and negotiate, and "pretty well internationally applicable".
"Although there may just be a few modifications that will need to be done… [and] the information may not be 100% transferrable between countries because of a few possible minor issues," he added.